Papers were invited to address the topic of "INNOVATIVE IDEAS FOR ETHICS IN FINANCE", by the closing date of 15th April.
The competition for the fifth edition of the Prize attracted more than 300 Expressions of Interest from some 61 countries around the world.
The co-Presidents of the Prize Jury (Dr Carol Cosgrove-Sacks and Dr Paul Dembinski) jointly assessed the entries for the Prize and identified some 40 papers for evaluation by the distinguished Global Jury. The evaluation process, which is totally anonymous, is currently in process and it is anticipated that a short-list of nominated Papers for the Prize will be agreed by the end of July.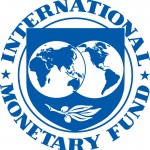 The Prize ceremony will take place at the International Monetary Fund (IMF), Washington, USA, on Monday 21st September.
Dr Christine Lagarde, the Executive Director of the IMF, will congratulate the Prize Winners.
The overall quality of the papers is encouraging. The 2014-2015 Prize was supported by the Association of Chartered and Certified Accountants (ACCA Global), the CFA Institute, and Accenture. Through their activities the Prize was well-promoted throughout the world; many other organizations as Friends of the Prize also disseminated information.
The Nominated Papers will be published in a special edition of the review: Finance & the Common Good/Bien Commun in advance of the Award ceremony.